Services
For over 20 years, Tropical Builders has been in business. Tropical Builders provide a wide selection of services for both indoor and outdoor areas in your home or business. We cover Atlanta and the surrounding areas. The following services briefly describe the many components that encompass the work we've done in the Atlanta and surrounding areas. Feel free to preview our portfolio galleries. If you would like more information about these services, please
contact us
.

The quality of brickwork done by Tropical Builders is second to none and can be instantly noticed in the overall structure right down to the smallest detail; a quality that will be appreciated for years to come. Our brickwork includes tuck-pointing techniques, using mortar with bonding agent in the laying of bricks.
Rock Walls & Rock Work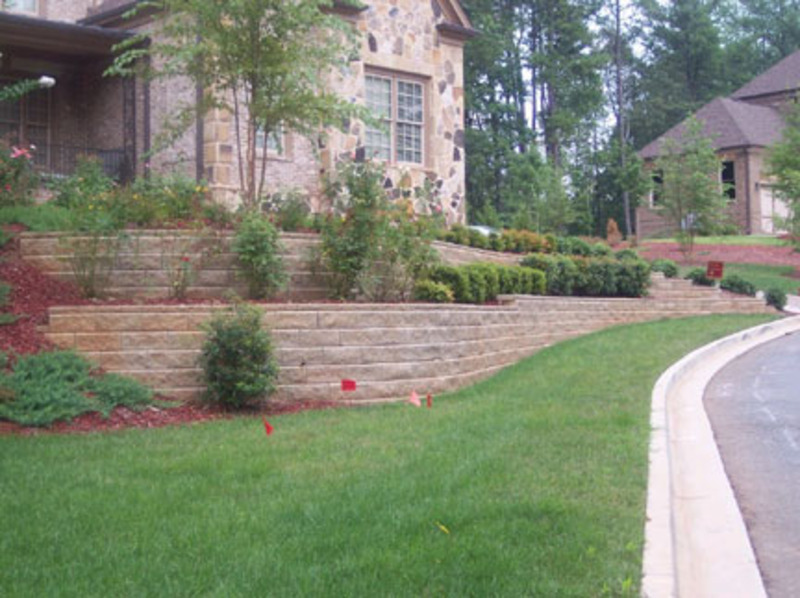 By combining a variety of tools, high quality craftsmanship and imaginative designs, Tropical Builders have always produced customized garden hardscapes with an emphasis on simple and natural elements, highlighted by beautiful year-round, minimal maintenance plantings.
Entryways & Paths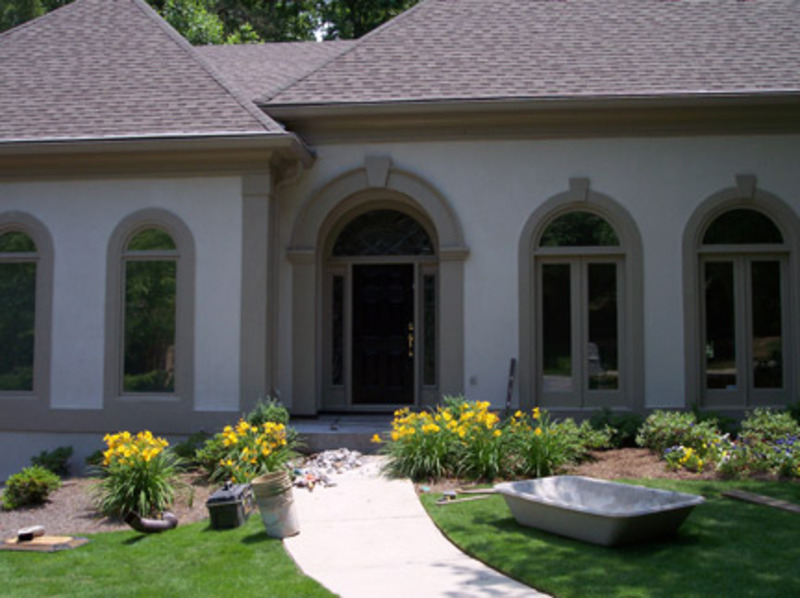 Our masons have many years of experience using natural stone in entryways, pathways and driveways. These elements convey a sense of invitation and guidance while simultaneously allowing you and your guests to feel welcome and delighted. Our work is carefully planned and designed to ensure that your path is in harmony with all other aspect of your landscape.
Fireplaces & Chimneys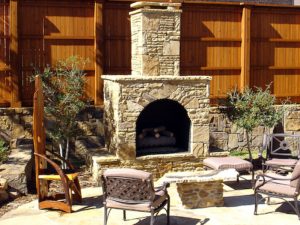 Tropical Builders also specializes in high quality construction, restoration and repair of fireplaces and chimneys. Utilizing your home's current structure and design to enhance aesthetic value, and most importantly, improved structural integrity for a safer environment. We can design, inspect, and construct new masonry systems while ensuring the finished result compliments your home and surroundings. We can also design and build Brick or Stone Fireplaces. Repairing, matching and fixing of loose or missing bricks, stone or blocks in your fireplace or chimney are also part of our specialty. Furthermore, Tropical Builders has the expertise to install stove insert, provide installation for zero-clearance fireplace (pre-fabricated), and complete gas insert as well as gas log setups
Water Features



Water gardens provide a natural and soothing way to relax. Tropical Builders have created some of the most creative and beautiful ponds, waterfalls and fountains in the Atlanta and surrounding areas.
Patios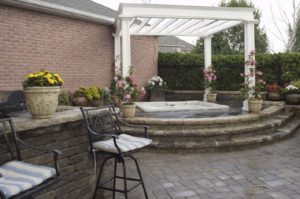 Patio design and construction are where Tropical Builders exceeds most of our customer's expectations. Whether the desired effect is elegant or simple, the finished result is sure to become the ideal space for spending time outdoors. Tropical Builders will also install and build forms, pour concrete, "finish flat" concrete to repair your walks, patios, driveways or floors.
Steps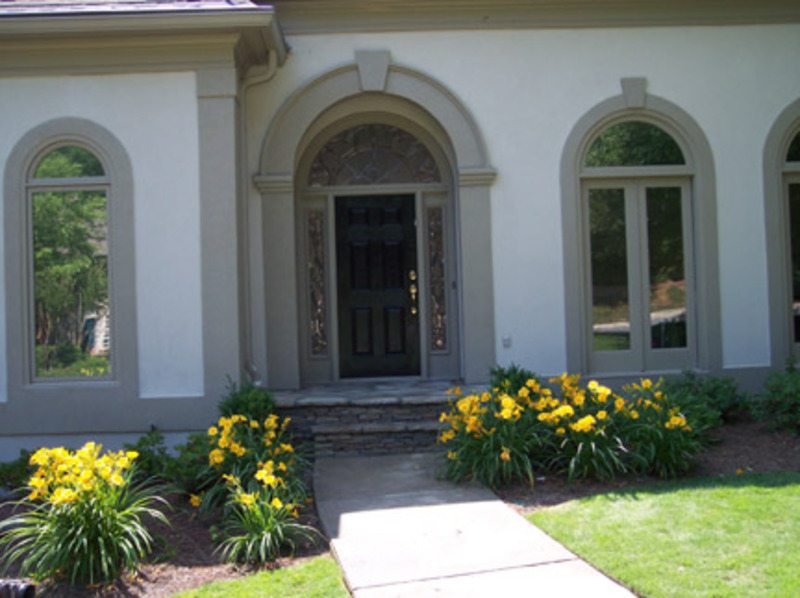 Tropical Builders have designed customized steps and stairs to compliment your architectural design by providing a smooth blend between structure and landscape. Whatever your repair needs may entail, the masons and carpenters at Tropical Builders can satisfy all your requests including but not limited to installation and repair of walkways, patios, driveways, and floors, etc…